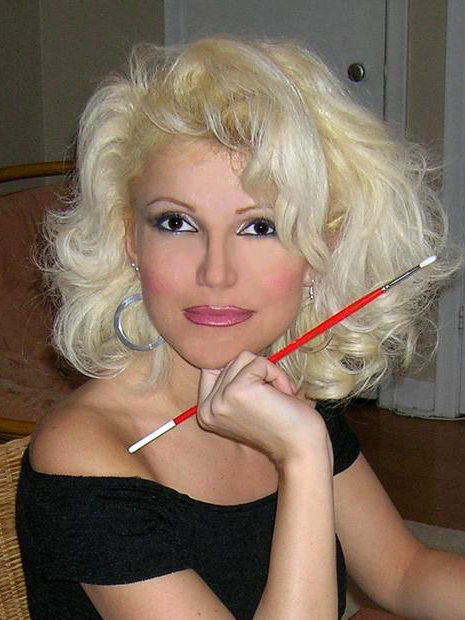 Kvetka was born in a  town located at the heart of the Carpathian Mountains, what is today Slovakia. Many of her childhood activities took place in the pine woods surrounding her family home.
There she played hide and seek, collected pine cones, breathlessly dashed after wild rabbits, hedge hogs, deer and foxes. Her vacation days at her grandparent's farm were equally intriguing. She picked fruit, flowers and formed unforgettable bonds with farm animals.
While on sunny days Kvetka chased butterflies and grasshoppers through the meadows, on cold rainy days she cuddled up with books. Her fantasyland was influenced by the tales of Grimm Brothers, Hans Christian Andersen, Jack London, and Alexandre Dumas,
The glory of nature, animals and the imaginary world of books filled her with awe and inspiration. She'd lie on the grass picturing tiny worlds inhabited by various creatures. Excited, she'd rush home to pick up a pencil and draw anything that came to her mind.
At an early age, Kvetka's artistic ability was encouraged by family and teachers. She was enrolled in private and community art classes. Throughout her school years, she continued to paint and develop her artistic skills.
In the late 1980's Kvetka's family immigrated to Canada. After graduating from high school with an art award, she continued her studies at Ontario College of Art and Design, and obtained an OCAD diploma. Afterwards, she worked in the costume and set design department for Toronto's leading theatres – Theatre Passe Muraille and Du Maurier Theatre. Consequently, Kvetka enrolled in the Visual Studies and Fine Art History BFA program at the University of Toronto.
Depicting the essence of nature is primarily focus of Kvetka's art. Whether the subject is an Iris blooming in a summer garden, or a loon gliding peacefully on a cold misty lake, Kvetka's talent and attention to detail make her works come alive with stirring realism, evoking in the viewer the sensation of 'actually being there'. Her paintings are rich with colour, depth and realism.
Artist Statement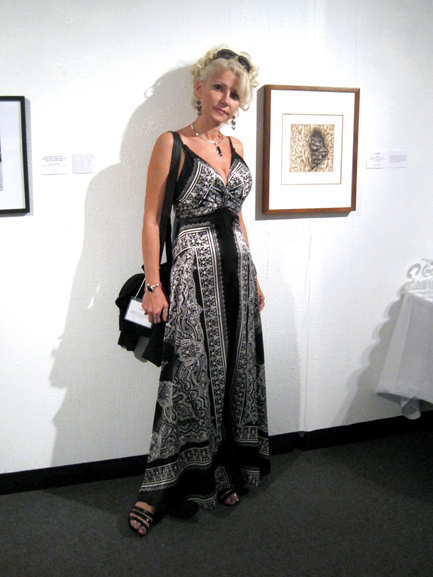 My philosophy about art is simple. I draw, paint, and print what I love, the nature, with the objective of introducing the viewer to a world many people have never seen.
The wild creatures like birds, mammals, even insects, and the wild, and not so wild places they inhabit, especially lakes and the mountains, are my passion. There is absolutely nothing quite like hearing a wild wolf pack howl. Nor is there anything comparable to listening to an elk bugle across a valley during rut, or watching an eagle swoop down on a river and bring up his dinner. Even the wildlife that inhabits my neighbourhood park amazes me; not because the animals are untamed, but because they have adapted to living among people.
My goal as a nature artist is to portray the beauty of the wild creatures and their natural habitats, and give those who see the art work a greater appreciation for what surrounds them. If I accomplish that goal even for just one person, then there is hope for what remains of our green nature and the magnificent creatures that inhabit it.
I refuse to accept a world where all the animals are behind bars, and our rivers run with polluted water.
Kvetka, 2010